#50: Parkay Quarts – Content Nausea
The prolific Parquet Courts released two LPs in 2014, the second of which was released under their other other name. Content Nausea adds a spiky post-punk vibe to their usual overcaffeinated blend of pop punk, Pavement, and Guided By Voices. There's a bit of Pere Ubu here, some uncomfortable odes to Gang of Four, and it melds smoothly into their existing sound. In addition there is a cover, the first such the band has committed to permanence – a disarmingly straightforward take on Lee Hazlewood's "These Boots Were Made For Walkin'" whose sole nod to original sound is the swath of feedback that wraps around the horn section. It's an interesting sonic detour for a band with a prolific sense of its own self.

#49: King Tuff – Black Moon Spell
Kyle Thomas makes the kind of instantly kick-ass, fist-in-the-air type of album that would have been a stone classic thirty-five years ago. Nowadays, of course, decades after the advent of Black Sabbath and Cheap Trick, it fills the same sort of nostalgia niche as the Darkness once did. Unlike the Darkness, however, Black Moon Spell is not lazily reaching for a derivative pop-Iron Maiden type of sound; rather, it hits the same filthy back-alley sounds that the first Cheap Trick album once did, twining fuzz guitar around the kind of melodies that countless Sunset Strip bands spent the 1980s mining. As it stands it fits in well with the fuzzed-out garage revivalism spearheaded by acts like Ty Segall and Bass Drum of Death – Master Segall actually guests on the title track. The album's highlight is without a doubt "Eyes of the Muse", which I honestly thought was a cover the first time I heard it. It has a guitar vibe that touches on Marc Bolan, Pete Townsehend, and Eric Clapton without being slavishly devoted to any of them. Great for people who slag on modern music and miss "real rock".


#48: Ben Frost – A U R O R A
Aurora is the sound of the 21st Century barrelling down on us: the paranoia, the rebirth of nuclear tensions, the sense that it might already be too late to fix the problems we face on this fragile little planet of ours. Avant-garde composer Ben Frost channels these rather frightening ideas through waves of glacial synths, creeping loops, withering soundscapes, and metallic samples. What percussion is on this record acts to punctuate the sound and bring the piece in question to another level of dread. It was mainly written beneath an active volcano in the DR of Congo and sound uncommonly like if Tim Hecker were to be covered by an even more nihilistically focused Swans – an interesting analogy given Frost's production of albums for both artists.


#47: The Notwist – Close To The Glass
The venerable also-ran of indie rock released an album this year that comes very close to achieving the heights of their 2002 masterpiece Neon Golden. Close To The Glass displays all of the best facets of the German band's style: the pop sensibilities, the tight arrangements, and of course the spiky electronic textures that are their stock-in-trade. There were bands melding ambient electronic sounds with indie rock before the Notwist but there were none that influenced the bands that came after quite like they did. Close To The Glass is an excellent after-the-fact explanation of why.


#46: Marissa Nadler – July
2014 brought dream-folk singer Marissa Nadler to the white-hot Sacred Bones label, and with it came a newfound sense of personal confession. Nadler's earlier work was often metaphorical in nature, but July brings her songwriting perspective into the first person. As usual, a broken heart is the culprit: the song-cycle on display here is strewn with the debris of a dead relationship and the haunted emotions that accompany it. Despite its fiercely personal nature there is a sweeping universality inherent in it; anyone who's ever suffered through a hellish breakup will know exactly what July is saying.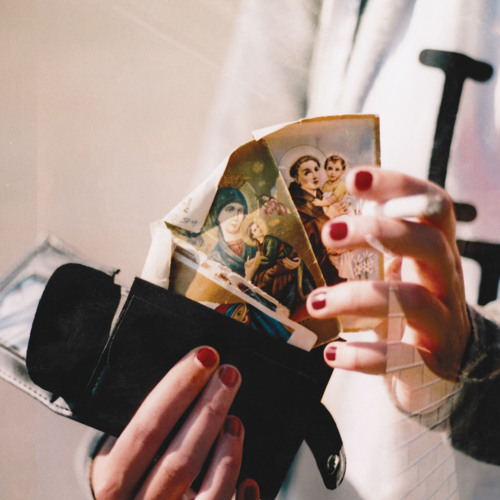 #45: Foxes In Fiction – Ontario Gothic
Warren Hildebrand's younger brother died in 2008 and he's been mourning him ever since. I first caught on to his Foxes in Fiction moniker through "Flashing Lights Have Ended Now", a deeply sad ambient piece that /mu/ was into (largely, I think, because Hildebrand was one of us and sometimes did Q and A sessions for the hell of it). His debut, 2010's Swung From The Branches, was *okay*, but it felt too loose and surreal to really fit the devastating nature of either "Flashing Lights" or another perennial favourite of mine, "Bathurst". Ontario Gothic is a much tighter album, anchored by synth arpeggios and the sort of reverb-soaked, ethereal vocals that thousands of chillwave artists can only dream of. Owen Pallett does string arrangements throughout as well, making for pop music that reaches the next spiritual plane of existence more often than not. This is "healing pop" – Hildebrand's own words – and it's hard not to listen to it and feel cleaner having come out the other side.

#44: Jenny Lewis – The Voyager
Jenny Lewis was every Nintendo nerd's red-headed crush in 1989's Fred Savage vehicle/Power Glove advertisement The Wizard. Then, by the early 2000s, she was the critical darling of Los Angeles' typically backwater indie scene, bringing California folk-rock and Fleetwood Mac up to date with Rilo Kiley. Immediately following her band's demise she went solo and has been channeling a modern day version of Emmylou Harris ever since. The Voyager is her strongest effort to date, a collection of L.A. sounds that range from opulent yacht-pop to the folky parts of the Canyon that Joni Mitchell once haunted. It's big, and it's confident, but it's also vulnerable under the surface; there's heartache here, and disappointment, and the mismatch of wistful nostalgia with the dreary truth of the present. It's a midlife crisis wrapped in gilded paper, like if Beth Cosentino grew up and still wrote songs for men who weren't sure if they wanted to commit to her yet.

#43: Joyce Manor – Never Hungover Again
Never Hungover Again comes and goes in less than twenty minutes, but in that slight frame of time it packs enough shorthand and ideas for an album twice its size. Joyce Manor spent their previous two albums banging out a lo-fi revival of the days when emo didn't mean faux-goth kids wearing Hot Topic specials and thinking Black Veil Brides were cool. Never Hungover Again continues in the tradition of riot booooy albums but their new deal with the venerable Epitaph Records gives them a bigger budget that they use to full effect. There's absolutely nothing here that says they've sold out, the key thing here is that the band sounds immensely huge, bigger than they've ever sounded before. The touches from the emo forebears are all there – here's some Weezer, here's some Jawbreaker, here's some Jimmy Eat World before they started to suck – but it's all integrated flawlessly and played with an honest, earnest passion. It's an album for those who came of age just before and just after 9/11.
#42: tUnE-yArDs – Nikki Nack
Nikki-Nack builds on the previous W H O K I L L album through the simple expedient of being bigger. Ditching the loops in favour of live drumming, Nikki-Nack is so different than what came before that one can only imagine where Merrill Garbus will take her act next. The lack of tape loops and lo-fi field recordings points towards a long series of sessions in a professional studio, although the breathless energy of the tracks still has its roots in 80s R&B and schoolyard skipping-rope chants. Subtle when it needs to be, Nikki-Nack balances dark thoughts with caffeine-fuelled movement such that it keeps the listener from leaving with a first impression of moodiness. While it largely lacks the singular anthems that W H O K I L L brought to the table (aside from "Water Fountain", of course), it's a much more fulfilling album, one that should leave the the listener breathless, satisfied, and wondering where the hell it's going to go after.


#41: Fucked Up – Glass Boys
Glass Boys is the band's shortest album, and after the exhausting conceptual monolith of David Comes To Life, it's refreshing. Musically it builds on their previous work, layering anthemic guitar work over rock-solid progressive rhythm work and letting Pink Eyes stab his signature growl through everything. Here and there are more classic rock nods, another progression from the sprawling previous album. Fuzzy, icepick guitar solos, organ flourishes, lumbering Black Sabbath riffs – this is not the hardcore of Minor Threat or 7 Seconds. Maybe it is "popcore", as Emily Haines snarkily tweeted the night The Chemistry of Common Life won Canada's Polaris Prize, but it's thoroughly enjoyable in a way that classic hardcore just isn't.