Disappearance (2013) – Novel
One moment a woman is deciding between two largely identical brands of salt-and-vinegar potato chips; the next she is gone. After the inexplicable, frightening Disappearance, the survivors of Toronto are left to wander the streets in a daze, wondering what is to come next. For Mark, it means a second chance at happiness with his pregnant ex-girlfriend. For the antisocial Jason, it means being on the ground floor of a world that might finally be to his liking. The chance to build a utopia is finally at hand – but the hungry wolf of dystopia is always lurking in the shadows…
Praise For Disappearance:
"Like Blindness meets The Road in concept…a vicious takedown of traditional masculinity and white supremacy.  I loved this book…ultimately it deserves high marks"
-Goodreads user Tiger Grey
"Never a dull moment! A unique take on post-apocalypse fiction, with a sprawling but well-controlled cast of characters and chase sequences as exciting and suspenseful as anything I have ever read. Would make a tremendous television mini-series."
-Goodreads user Slickdpdx
"An interesting, fast-paced piece that sucks you in and takes you on one helluva journey."
-Goodreads Author T.J. Sidebottom
"What is most extraordinary about this book is how it sticks with you when you're finished. It delves deeply into what makes society tick as well as the nature of power, and I found myself thinking about these themes long after putting the book down. Zaple has captured the dichotomy of human nature perfectly, our desire for stability at war with our penchant for chaos."
-Ben Bales (Amazon review)
"Drips with the loving consideration of a man who delights in the English language."
-Heather Friesen (Amazon review)
""Disappearance" is an uncanny, poly-perspectival combination of bone-curdling psycho-social insights, darkly complex Canadians, scheming politicos, singing prophets, and rugged and flimsy individualists encountering displacement and correlation, vile erotica, and subtle narrative injections of theory. If Walt Whitman had a nemesis, it could have easily been Zaple."
-Sallow Siserary (Amazon review)
What You See Is What You Get (2014) – Novella
It's a paranoid age. In a world where so much of our life is lived invisibly, traditional notions of reality come under assault. What does it mean to believe what you see with your own eyes when perception itself can be altered? Power means the control of information, and Dakota Styles – unlucky holder of a shocking video shot illegally inside of a factory farm – is about to find out exactly what that means.
9th Street Blues (2014) – Novella
Tommy spends his days riding his bicycle on the dust-drifted streets of Woodward, Oklahoma, delivering the chemical compositions of his adoptive father Sal to the few customers that remain. The fields pull up little but dust and poison, and the majority of the citizens have departed for greener pastures in resurgent post-war California. On his last day as bicycle courier/drug mule, Tommy makes his rounds – but with one vital difference. 9th Street Blues originally won the top prize in Chapterfy's inaugural short story contest.
"Well-written and appropriately bleak" – Amazon Review
"Understated, yet powerful" – Mina Khan, Amazon Review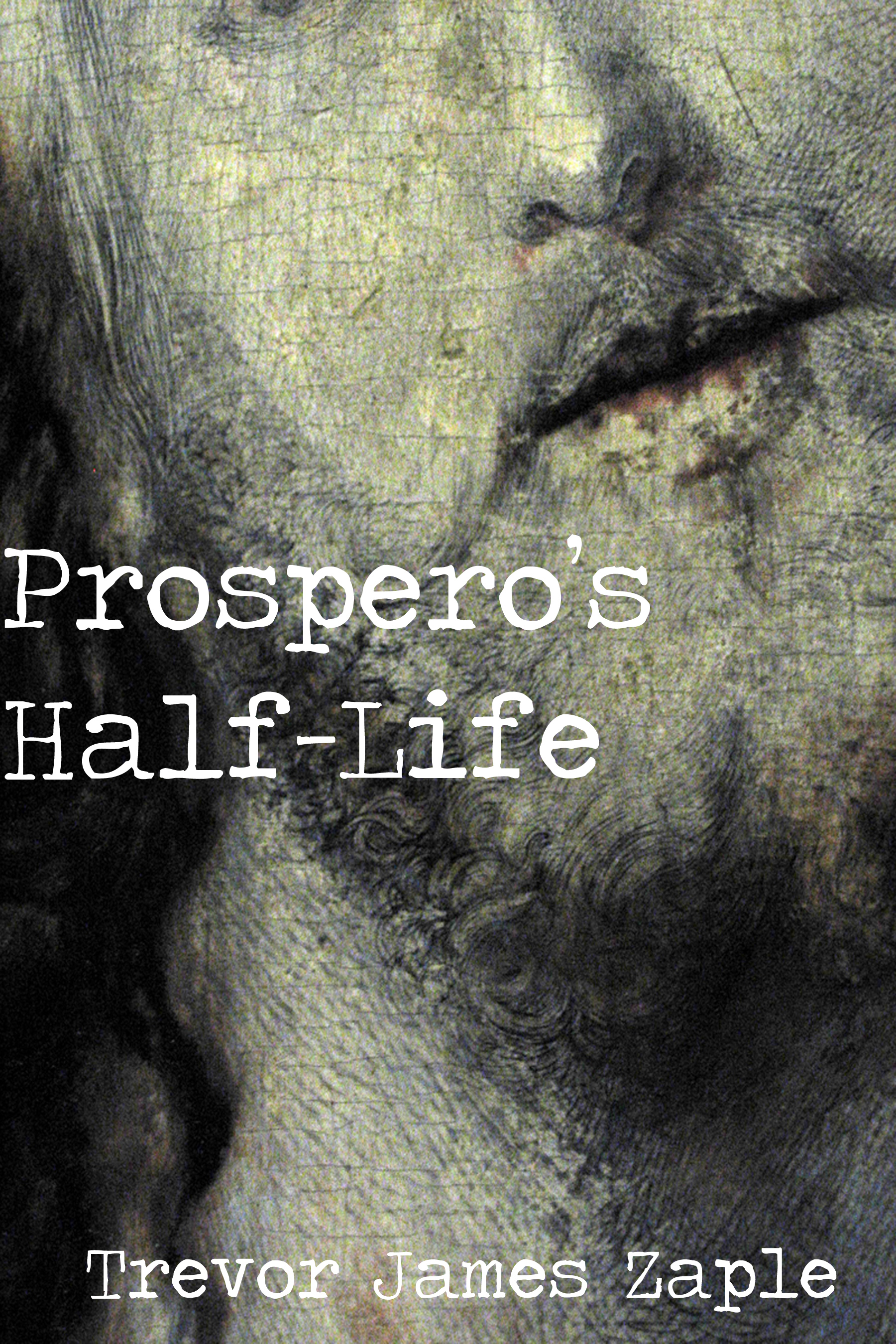 PROSPERO'S HALF-LIFE (2014) – Novel
Richard Adams loves his job – or maybe he just wants to ignore everything that's going on outside of it. As the world rapidly turns into a plague-filled charnel house, Richard keeps on running his store as though nothing has changed. Even after he closes down for the last time, he can't quite bring himself to believe that everything has changed.
The world rapidly disabuses him of this notion. The realities of the new world create opportunists who will murder and enslave. Richard barely escapes from some of these opportunists with his life. Alone, he wanders the deserted countryside of southern Ontario. Company is scarce but booze is plentiful. By the time he wanders into the town of Brantford, his head is too dull to see things that should alert him. Things like garbage bags over the streetlights, fresh white paint over every scrap of the written word, and the footsteps that follow him through the empty streets.
He awakens in Purgatory, but he discovers that Purgatory is man-made. Pressed into service with a bizarre end-times cult, Richard finds a second chance at finding friendship and love amongst the ruins of the world. When an ominous evil bears down on them, however, will Richard be able to save those he loves? Caught between two overwhelming forces, Richard must choose, and the fate of everyone he cares for hangs in the balance.